Maryland Department of Health and Mental Hygiene
The Division of Special Education/Early Intervention Services (DSE/EIS) provides leadership, support and accountability for results to local school systems, public agencies, and stakeholders in Maryland's comprehensive Birth-21 system of services for students with disabilities and their families.

Autism Speaks
Autism Speaks is dedicated to promoting solutions, across the spectrum and throughout the lifespan, for the needs of individuals with autism and their families through advocacy and support; increasing understanding and acceptance of autism spectrum disorder; and advancing research into causes and better interventions for autism spectrum disorder and related conditions.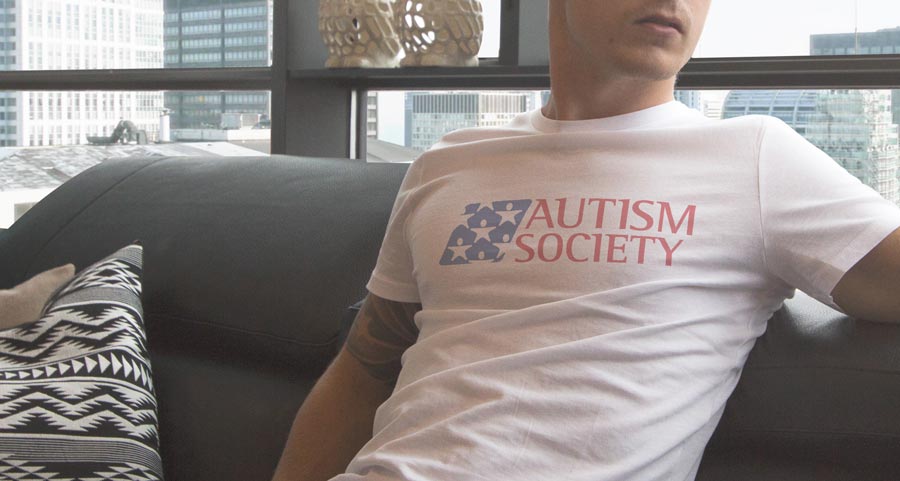 Autism Society
The Autism Society, the nation's leading grassroots autism organization, exists to improve the lives of all affected by autism. We do this by increasing public awareness about the day-to-day issues faced by people on the spectrum, advocating for appropriate services for individuals across the lifespan, and providing the latest information regarding treatment, education, research and advocacy.

Disability Rights Maryland (formerly Maryland Disability Law Center)
Disability Rights Maryland (DRM), a non-profit 501(c)(3) organization, is Maryland's designated Protection & Advocacy agency (formerly known as "Maryland Disability Law Center"). DRM is federally mandated to advance the civil rights of people with disabilities. We provide free legal services to Marylanders of any age with all types of disabilities (developmental, intellectual, psychiatric, physical, sensory, learning, traumatic brain injury), who live in facilities, in the community or who are homeless.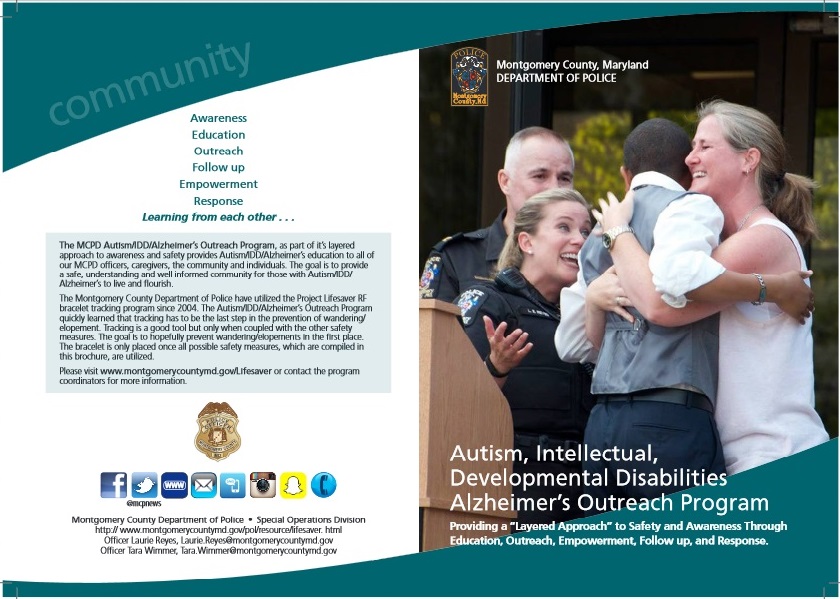 Montgomery County Project Lifesaver
The Autism/Intellectual and Developmental Disabilities (IDD) Outreach Unit is committed to educating and bringing awareness of Alzheimer's, Autism, Intellectual Disabilities, and Down Syndrome to the community and to officers, while also providing resources to loved ones of those with one of these conditions.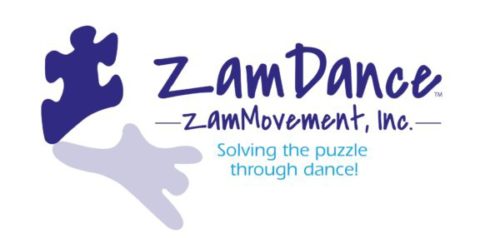 ZamDance
ZamDance is a high impact dance fitness program for children and adults with developmental differences. The program introduces a structured environment while allowing the students to move at their own pace. The students are entertained by the music and dance movements. The classes also keep the students happily engaged while learning different dance steps such as MERENGUE, JAZZ and HIP-HOP.